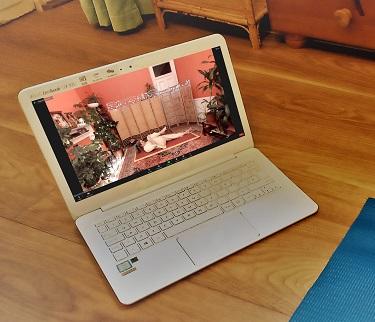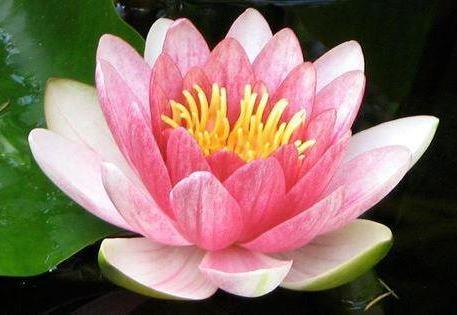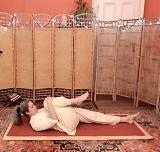 ---
Online Yoga Timetable | October - December 2023
All our regular yoga classes continue to be offered online, supporting your health and well-being in the comfort of your own home – and your first class is free! If you'd like to join our online classes via the Zoom platform from anywhere in the world, please follow the instructions below and subscribe to our Newsletter mailing list for ongoing updates.
All regular online classes have resumed – welcome back!
Gift Vouchers now available – 6 classes | £35
>> click CLASSES button above for more details of each class >>

Monday
Tuesday
Wednesday
Thursday
Friday
Saturday
Sunday

9.30am

Course or Drop-in

90 min

(all welcome)

60 min

(all welcome)

60 min

8pm

chanting with Swami Madhuram

60 min

with Swami Madhuram

next dates TBA

60 min

8.30pm
Meditation & Chanting

FREE with

Swami Madhuram

(on InsightTimer)
updated 29/10/2023
---
Welcome
...to our online YOGA IN DAILY LIFE™ classes via the Zoom video-conferencing platform.
How do I join in?
By clicking on your choice of class pre-registration** links above, you will be prompted to create a free login account on the Zoom website, which will lead you to download the free Zoom app on your laptop, tablet or PC (using a mobile phone is not so practical for being able to see the teacher). You can register for as many classes as you like and are not obliged to come every week.
Choose your payment method from the options below and let us know. If it's your first class with us, it's FREE!

Click on the link for each class you wish to join, to pre-register in Zoom – do this at least a day or two before attending a class the first time.

New students will receive a Health Questionnaire via email, to complete and return prior to your registration being confirmed. Please check your Spam Folder if you don't receive an email from us in your Inbox.

Check your Inbox/Spam Folder! – a confirmation email from us contains the actual Join Meeting link for each class (you only need to register once for each class time and it's ok if you can't come every week, just save your confirmation emails in a special folder for easy access when you do).

Set up your room and device 10 minutes before class and click on the link in your confirmation email to 'Join Meeting'.

Enjoy your class!
** No pre-registration or app subscription is needed for Swami Madhuram's Meditation & Chanting class on Tuesday evenings, clicking the link in the timetable will take you straight to the Insight Timer app/website and the Live session will start on time.
---
Fees
We aim to keep our fees affordable – concession rates are available and negotiable, for those who feel in need of a reduced rate due to financial circumstances.
After having your first class for free, if you're in a position to contribute fees, we invite you to do so in a variety of ways, either using the PayPal buttons or making a direct bank transfer:
---
If you prefer not to use PayPal, all classes/passes and donations are payable by direct bank transfer (see fee options in the drop-down menu below):
Yoga in Daily Life Scotland | 08-92-99 | 65874873 (Co-operative Bank)
please use the relevant bank reference:
Level1Course | 1Class | 6ClassPass | 1MonthPass | 3MonthPass | 6MonthPass | Lunchtime1 | Lunchtime8 | GiftVoucher | Donation
Please
This email address is being protected from spambots. You need JavaScript enabled to view it.
if you opt to pay by bank transfer – you're saving the charity from paying PayPal transaction fees,
thank you!
---
CLASS PASSES
1 Class Pass – one class at a time, if you're not ready to commit to more classes yet.

6 Class Pass – most of our students choose this option; valid for 3 months for any classes on the timetable that you're eligible for.

Unlimited Class Pass – if attending more than once a week, you might consider this pass for unlimited classes either for 1 month, 3 months or 6 months, paid in advance.

Class Membership – this is for unlimited classes and discounted Courses and is a way to give long-term support to the charity, while we support your ongoing commitment to your health and well-being (minimum 12 months commitment, arranged by monthly standing order from your bank on 1st day of each month, £50/£40 concession). This email address is being protected from spambots. You need JavaScript enabled to view it. to apply to receive your unique code ref. and Standing Order agreement form.

Lunchtime Yoga – included with any Monthly Pass, use your 6 Class Pass, or purchase a discounted 8 Class Pass (only valid for 45 min Lunchtime Yoga classes): £40 for up to 8 classes, valid for 2 months; or £6 per class. You can come both Tuesday and Thursday or just one day a week, as you like, and you can start anytime.
---
COURSE FEES
- advance bookings*

6-Week Course (60 min):
£50 | £40 concession
8-Week Course (90 min):
£80 | £60 concession
12-Week Course (90 min):
£100 | £80 concession (+unlimited classes for 12 weeks £160 | £140 conc)
Next Courses:
click on a Course for more details
6-Week Meditation Course: TBA

8-Week Breathwork Recovery Course: TBA
12-Week YIDL Level 1 Beginners Course: TBA

---
DONATIONS
Your donations help enable us to offer classes for free to those who cannot pay. Click the button to pay with your debit/credit card via PayPal Giving; or donate via bank transfer to the account above (please let us know if you're eligible for GiftAid). Thank you.
---
GIFT VOUCHERS
>
click here
< to give your loved ones the gift of good health and wellbeing | just
£35
for 6 classes.
Thank you for supporting the Yoga in Daily Life Scotland charity as we continue to do our best to support you. If you can't afford to make regular payments for classes at the above rates, please get in touch. And remember – we're always happy to see you, whether you can pay regularly or not!
---
Location
Zoom.com | World Wide Web
---
+44 (0)7903 124176
---
This email address is being protected from spambots. You need JavaScript enabled to view it.