Welcome to Yoga in Daily Life Scotland
---
"The essence of Yoga and Meditation is about a very simple thing... your happiness. Yoga is not just physical fitness training. It is an authentic holistic tradition inclusive of contemplation and meditation. Its aim is for you to achieve your fullest potential in life, since you possess a storehouse of immense happiness within you! It's not essential to be young and supple to practise Yoga and Meditation... all that is needed is a desire to be happy."
Paramhans Swami Maheshwarananda
---
YOGA IN DAILY LIFE™ is an authentic master system based on the ancient wisdom of yoga, adapted to meet the needs of modern life.
Yoga in Daily Life Scotland (SCIO) is a registered Scottish charity run entirely by volunteers for the benefit of community and environmental health. Drawing endless inspiration from the founding author Paramhans Maheshwarananda, we represent the international system YOGA IN DAILY LIFE™ throughout Scotland and are affiliated with the YIDL-UK national centre in London, and the International Fellowship of Yoga in Daily Life based in Vienna, which is operating in 30 countries around the world.
Since 2007 we have been dedicated to sharing the benefits of yoga and meditation with the Scottish community, offering casual drop-in classes, courses, satsangs, workshops, seminars and retreats; plus tailored classes for private individuals, as well as corporate and community groups.
Programmes have so far been held mainly at our ashram in Edinburgh and other wellness centres and venues around the capital; we also hold occasional activities at retreat centres in the Highlands and the Scottish Borders, and occasional workshops in Glasgow.
Since late March 2020, most group classes have been provided Online via Zoom, with individual private sessions in Edinburgh, occasionally available on request.
Our classes incorporate deep relaxation (yoga nidra) and systematic progression of physical postures (asanas), breathing techniques (pranayama), self-inquiry meditation, and practical principles from traditional yoga philosophy, to foster greater health, happiness and self-confidence.
YOGA IN DAILY LIFE™ is not limited to the physically fit and able, it is practised by people of all ages and states of health - if you're new to yoga, read our starting tips - all are welcome! We look forward to meeting you and helping you find harmony for body, mind and soul...
Scottish Charitable Incorporated Organisation (SCIO) Reg: SC049297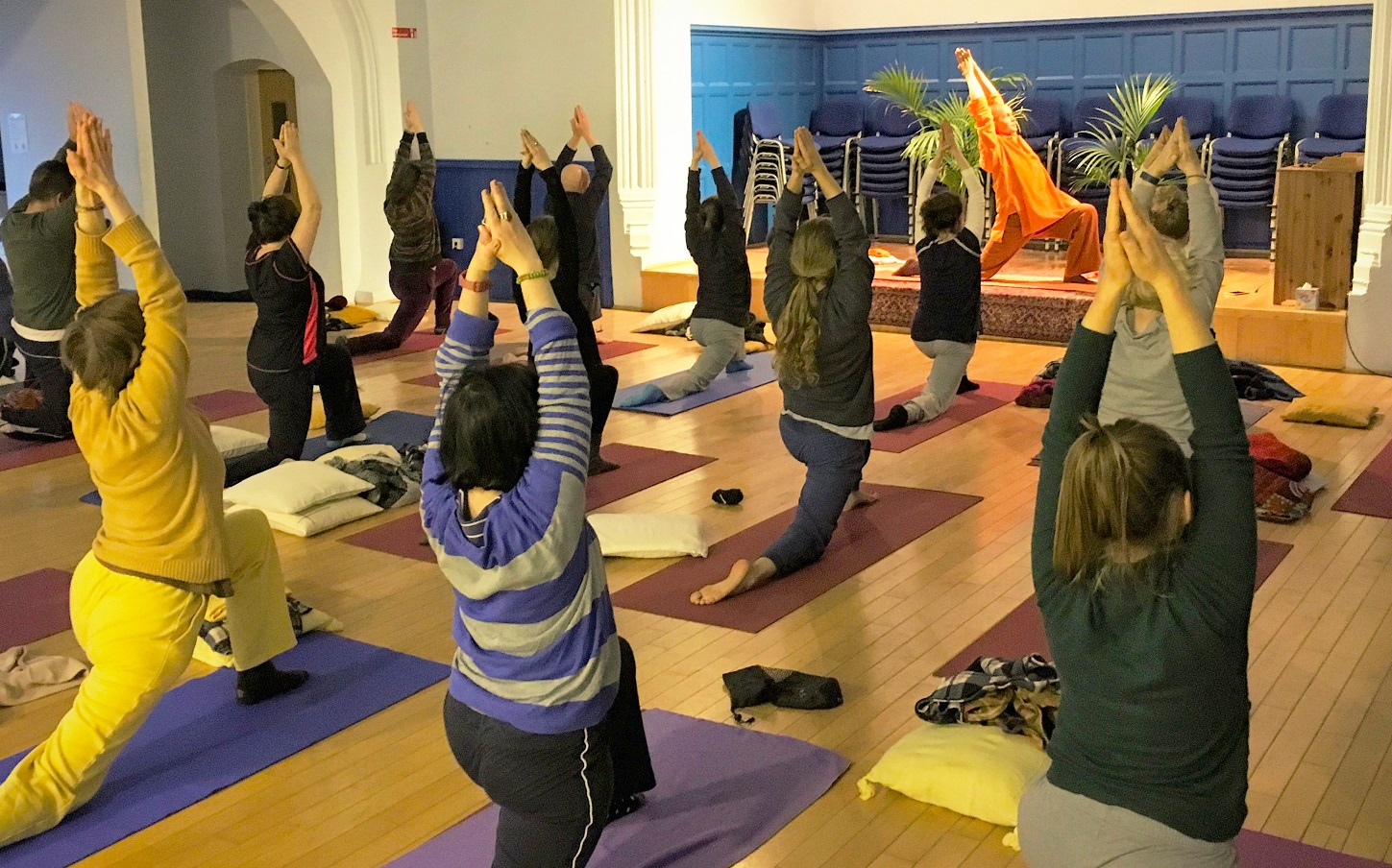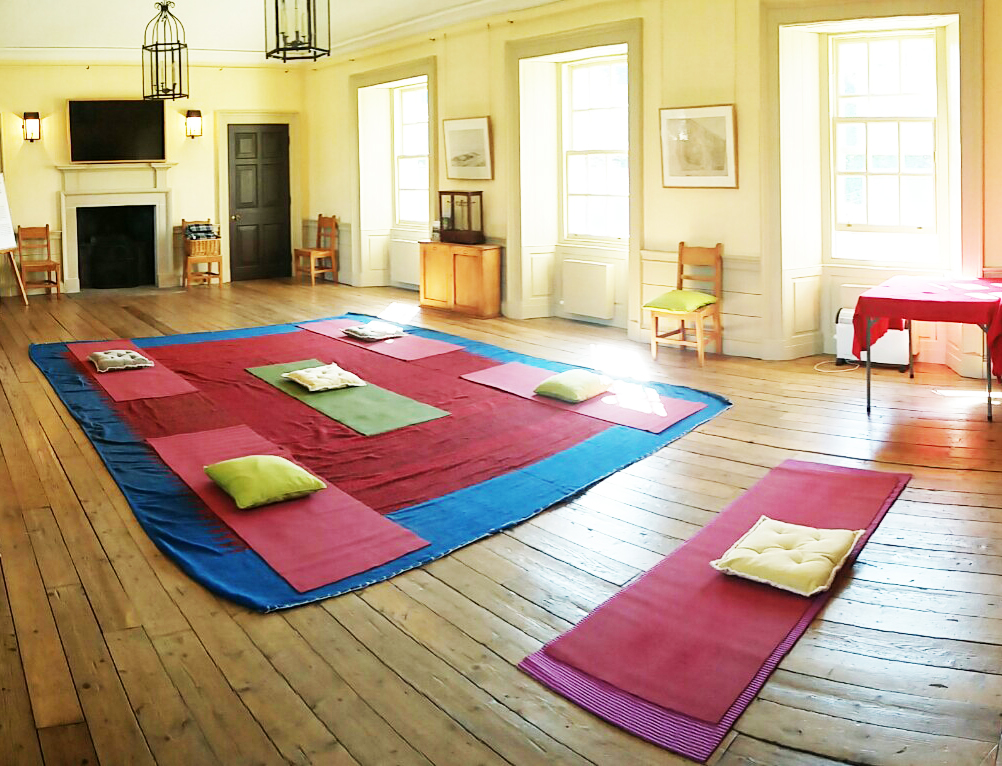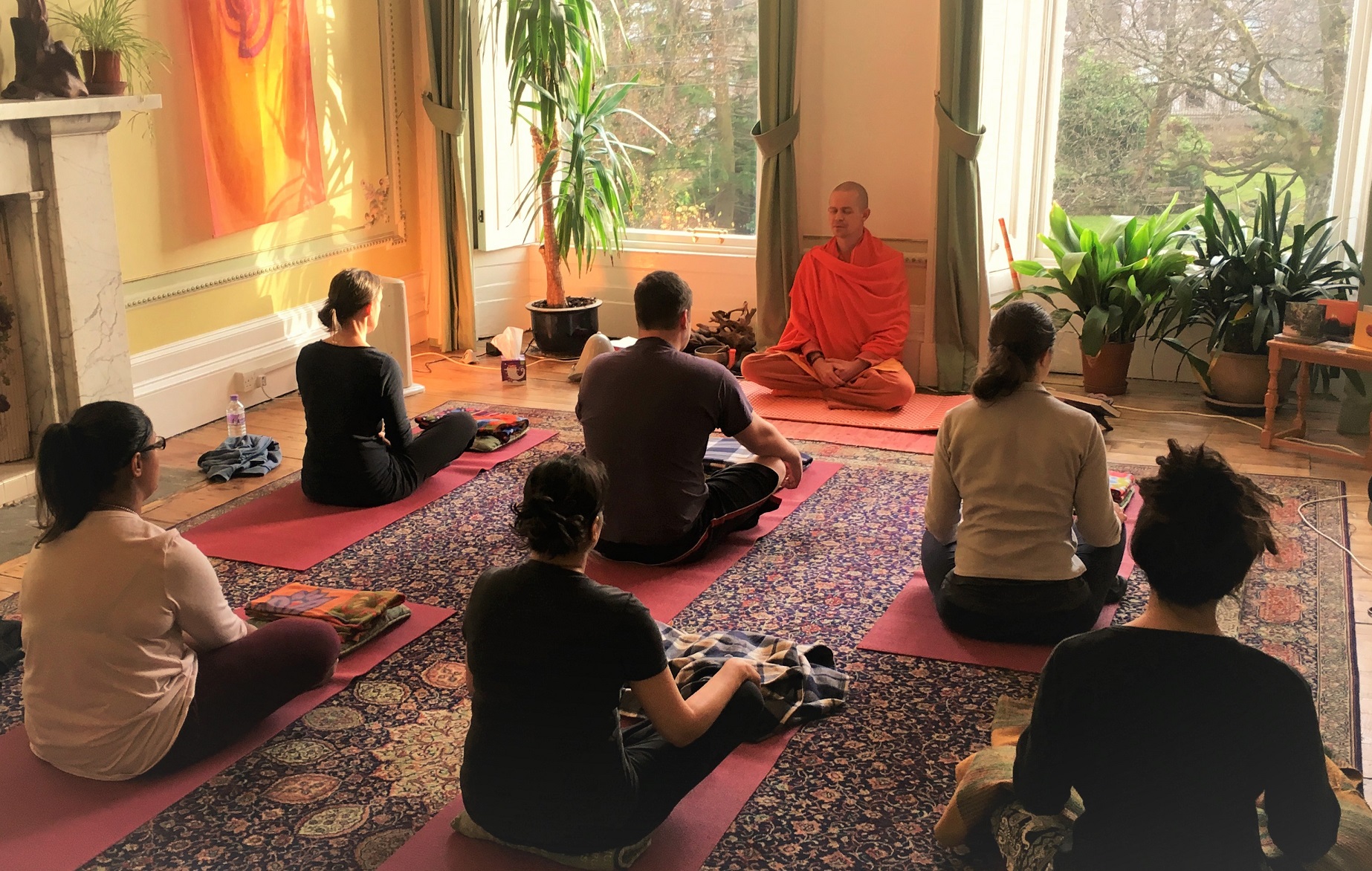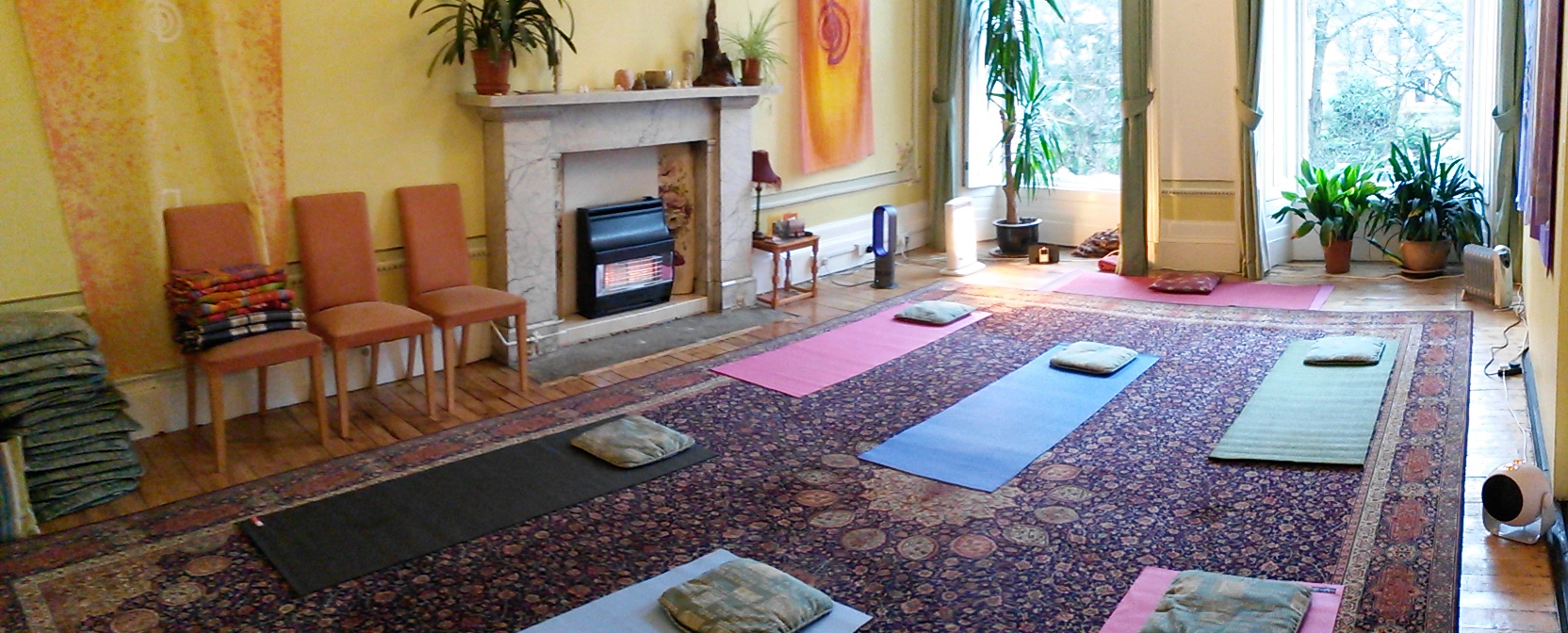 ---