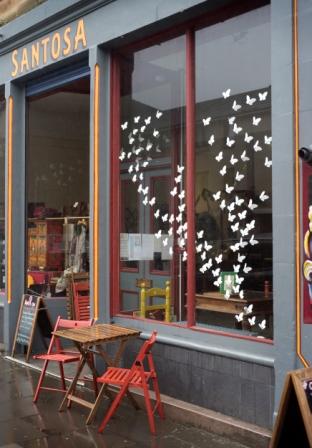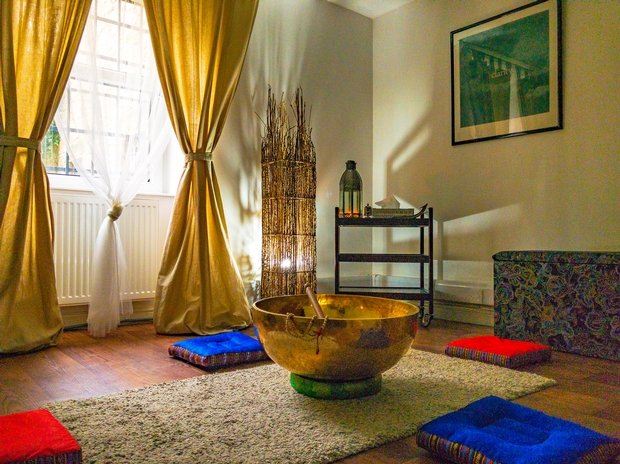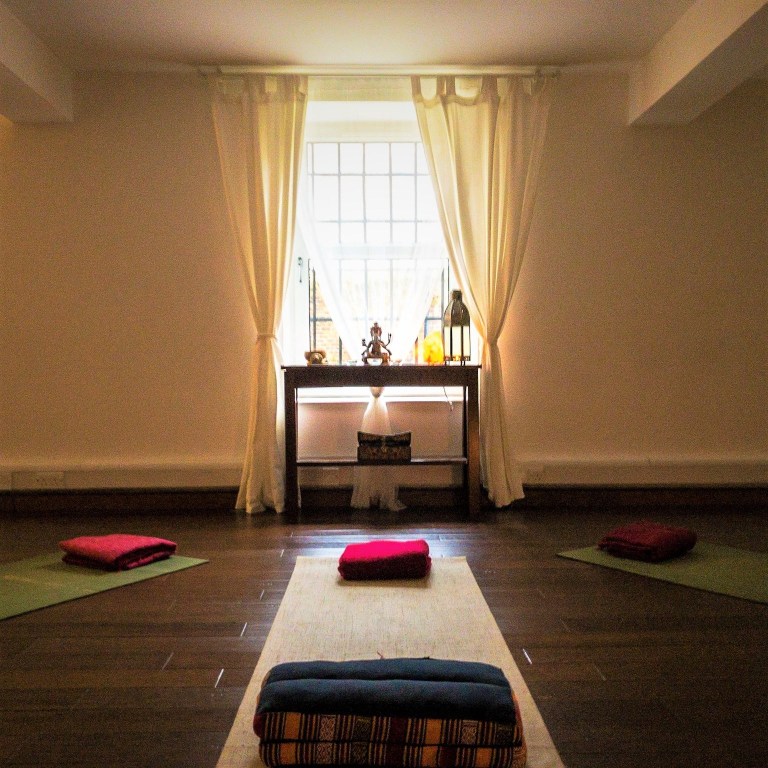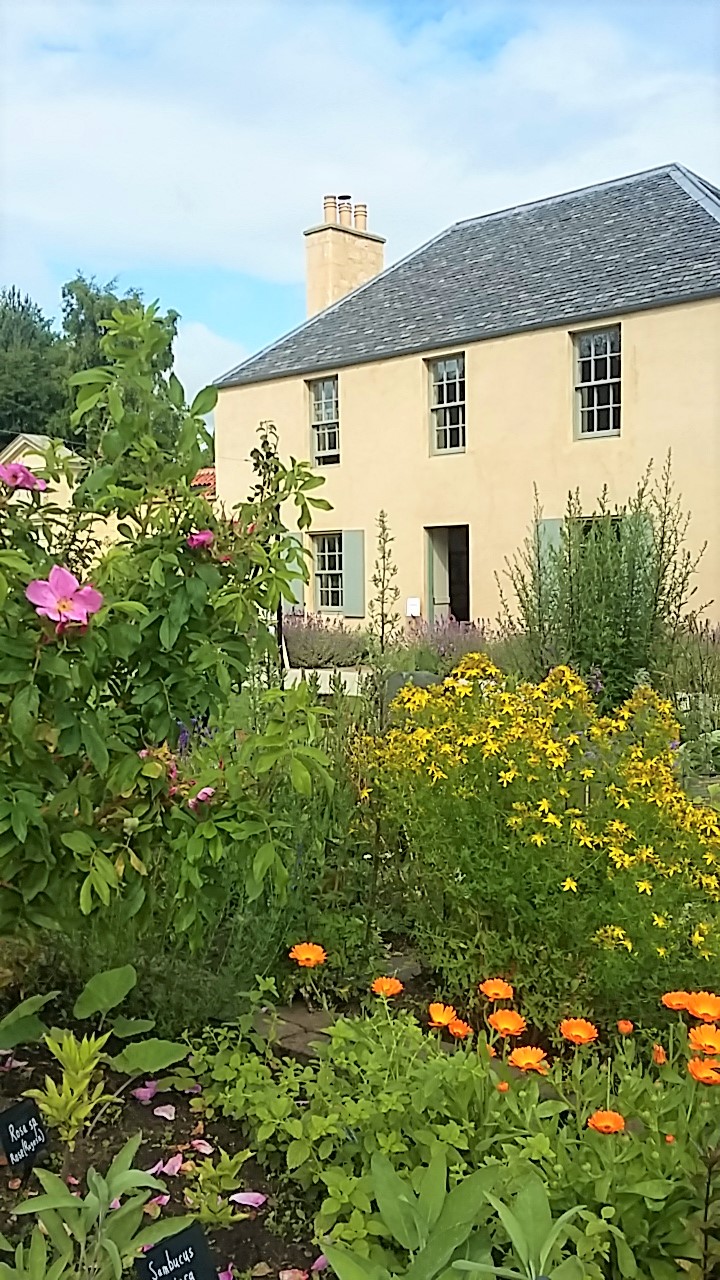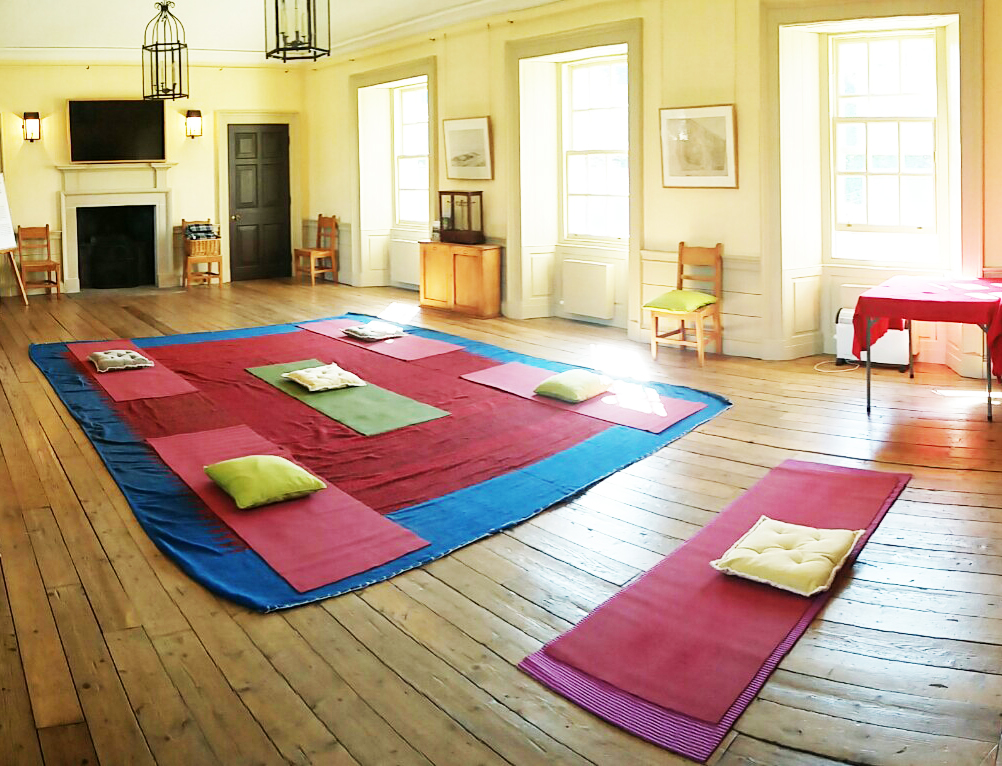 ---
Edinburgh Timetable | January 2021
PLEASE NOTE:
Go to our
*ONLINE YOGA*
page for times and registration details for our
online classes
via the Zoom platform – supporting you in your home practice whilst remaining connected to your teachers and friends. Due to the ongoing social health crisis, we have suspended all our onsite group classes in Edinburgh and Glasgow. We wish you well and encourage you to continue practising at home in order to maintain strong immunity and peace of mind.
*Gift Vouchers* now available (6 free classes or 1 month unlimited) for only £35.
>> click on any class for more details >>

---
Welcome
...to the hometown of YOGA IN DAILY LIFE™ in Scotland – classes and courses in the heart of north Edinburgh.
Weekly classes are held throughout the year at Santosa Wellness Centre and at the Edinburgh Botanics, including yoga, meditation, pranayama, yogic philosophy and the deep relaxation of yoga nidra. We also hold occasional social gatherings or satsangs at our residential premises in Montgomery Street, and evening and weekend workshops and seminars at various venues around the capital, as well as weekend retreats in the Highlands and Scottish Borders.
If you are interested in private sessions or yoga, meditation or relaxation sessions for your community group or workplace, please contact our manager and we would be happy to make arrangements to suit you.
---
Fees
We aim to keep our fees affordable – concession rates are negotiable for those who feel in need of a reduced rate due to financial circumstances.
CLASS FEES - drop-in rates
First drop-in class: £5
Drop-in class pay-as-you-go: £10 | £8 concession
Yoga for All classes: by donation
CLASS FEES - class passes
6-Class pass: £50 | £40 concession – valid up to 3 months from first use

Class Membership pass: £50 | £40 per month – includes unlimited drop-in classes and courses
by bank standing order only; minimum 12-month commitment; contact us for details.
Please note: no bookings are required for drop-in classes - maximum capacity is 10-12 people, so arrive in good time to be sure of a place. And if it's your first class, please arrive 15 minutes early to complete registration.

---
COURSE FEES
- advance booking only
8-Week Courses: £100 | £80 concession
or included with Class Membership pass (booking still required)
Next Courses:
8-Week YIDL Introductory Course*: Thursdays | 30 January - 19 March 2020 | 6.30-8.30pm
8-Week YIDL Intermediate Course*: Tuesdays | 28 January - 17 March 2020 | 6.30-8.30pm
*This email address is being protected from spambots. You need JavaScript enabled to view it. are necessary for Courses as the maximum is 5 places, please pay by cash or cheque in person, or contact us for bank transfer details.
---
Main Class & Course Location
Santosa Wellness Centre | 21 Albert Street | Edinburgh EH7 5LH
---
+44 (0)131 629 9895 | +44 (0)7903 124176
---
This email address is being protected from spambots. You need JavaScript enabled to view it.
---