Yoga in Daily Life UK - Events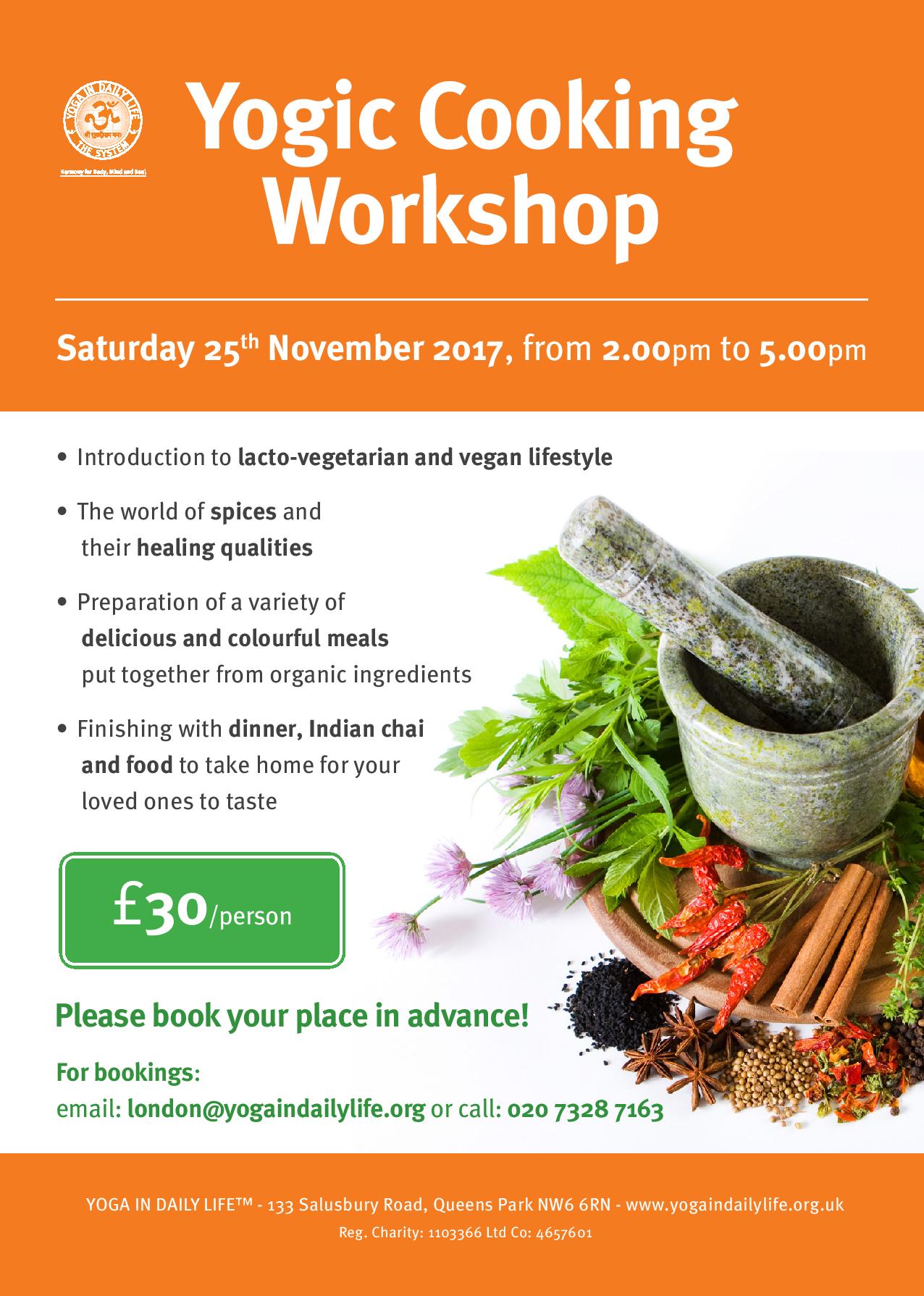 A workshop to learn more about Yogic diet & vegetarian cooking
DATE AND TIME
Saturday | 25 November 2017 | 2-5 pm
VENUE
Sri Swami Madhavanandaji Ashram | 133 Salusbury Road, Queens Park | NW6 6RN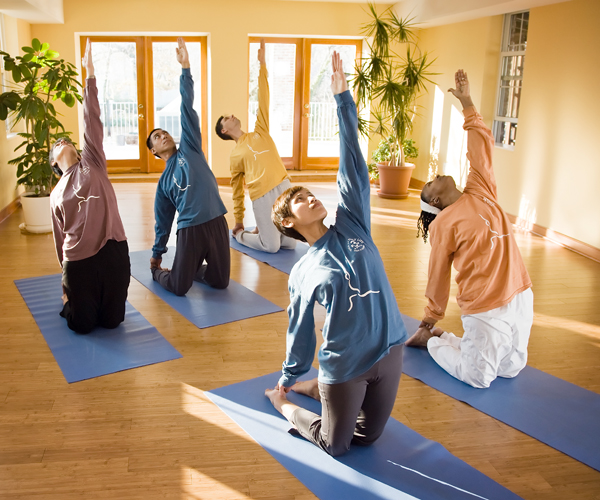 LONDON : Open Day in September
Thinking of starting yoga?
Want to find out more about Yoga in Daily Life and how it can help you?
FREE BEGINNERS YOGA CLASSES
DATE AND TIME
Sunday 24th of September at 12pm, 1.15pm and 2.30pm.
VENUE
Sri Swami Madhavanandaji Ashram | 133 Salusbury Road, Queens Park | NW6 6RN
Vegetarian refreshments provided.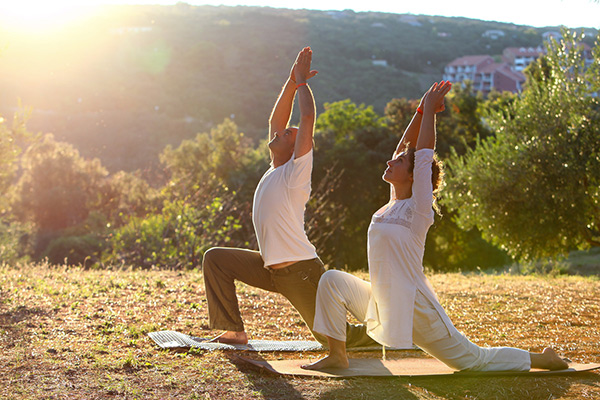 LONDON : 108 rounds of the Khatu Pranam sequence
We invite our students to join us for
108 ROUNDS OF THE KHATU PRANAM SEQUENCE.
Location: in Queens Park (near the bandstand)
Date: Saturday 29th July from 10am.
The program will be followed by a vegetarian lunch.
Feel free to join in some or all of the practice.
Please bring vegetarian food to share for the lunch.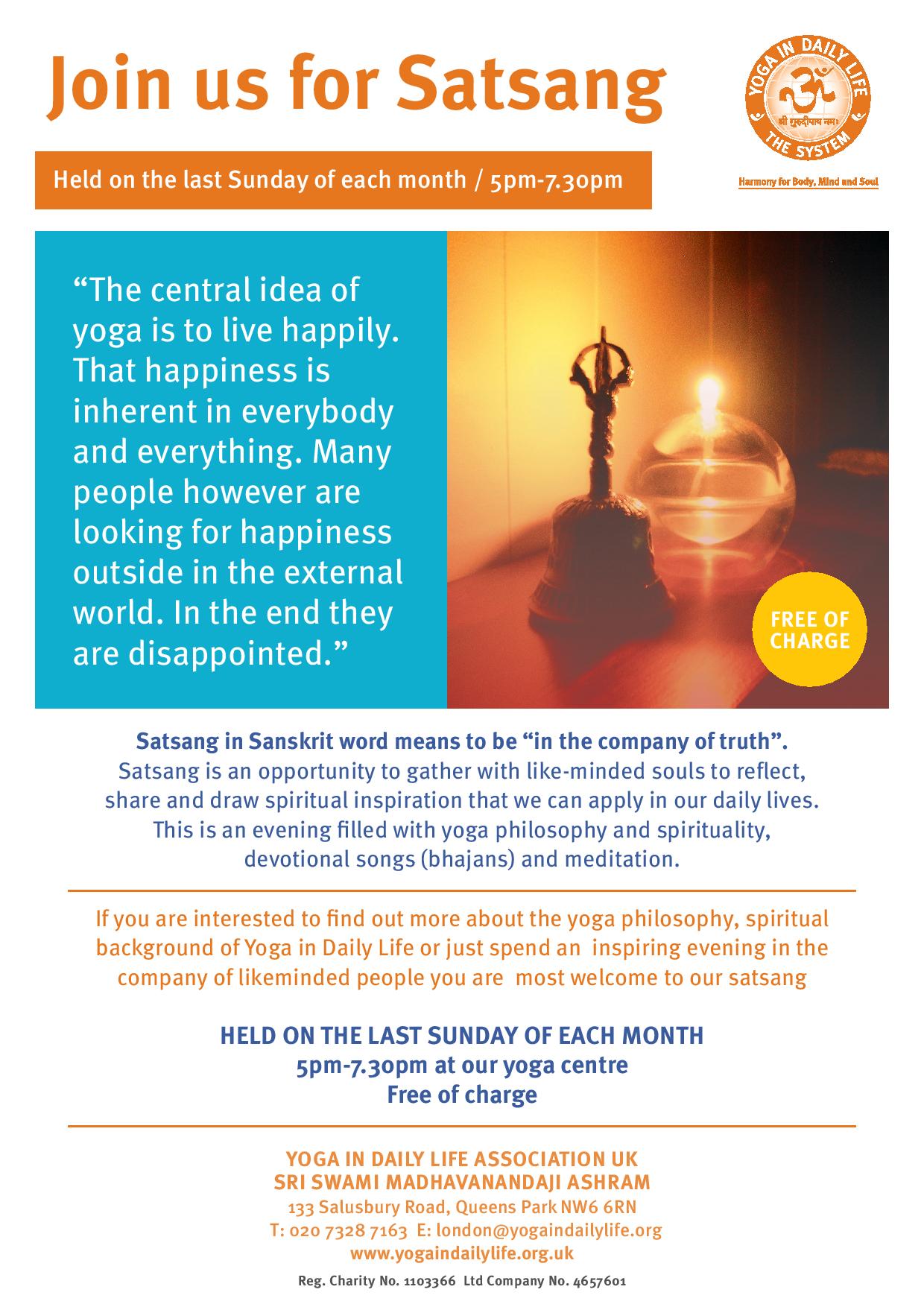 "The central idea of yoga is to live happily. That happiness is inherent in everybody and everything. Many people however are looking for happiness outside in the external world. In the end they are disappointed."
Held on the last Sunday of each month 5pm-7.30pm at our yoga centre.
Free of charge.
Yoga in Daily Life Association UK, Sri Swami Madhavanandaji Ashram
133 Salusbury Road, Queens Park NW6 6RN
020 7328 7163
This email address is being protected from spambots. You need JavaScript enabled to view it.
www.yogaindailylife.org.uk