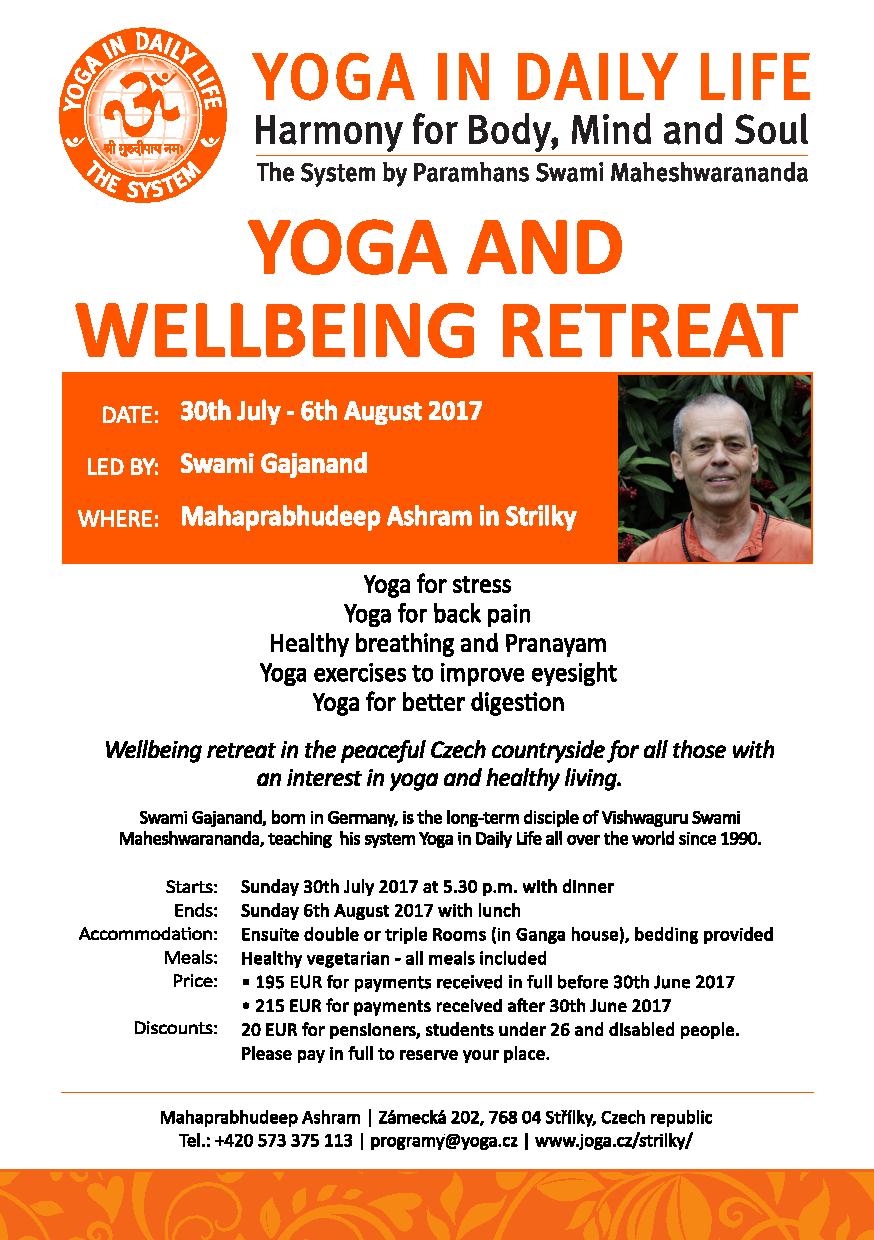 We are delighted to invite our students for a week long Yoga and Wellbeing Retreat with Swami Gajanand in the beautiful and peaceful Czech countryside.
The program will include the following:
- Yoga for stress
- Yoga for back pain
- Healthy breathing and Pranayam
- Yoga exercises to improve eyesight
- Yoga for better digestion
Swami Gajanand, born in Germany, is the long-time disciple of Vishwaguru Swami Maheshwarananda, teaching his system Yoga in Daily Life all over the world since 1990.
For detailed informations about the program, date, schedule, prices and contact information please hit the More button below.