Pranayama for Stress, Anxiety and Depression
A weekend workshop with Mahamandaleshwar Swami Vivekpuriji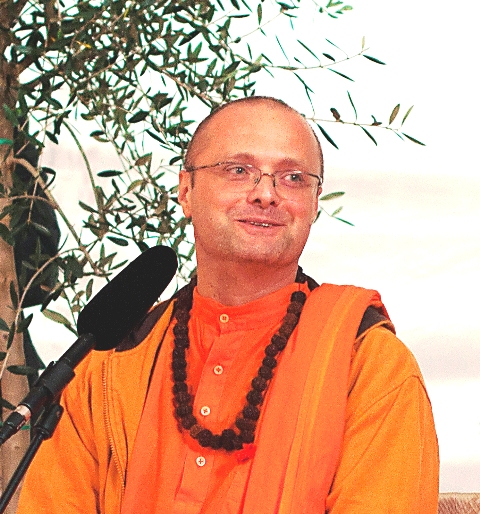 The stress and strains of our modern life can often have unpleasant health consequences. In this workshop, Mahamandaleshwar Swami Vivekpuriji will explain how Prana – the vital force within the body and mind – can be activated, balanced and increased through the regular practice of Pranayama.
• experience the profound effects that pranayama practice has on our body, mind and consciousness
• learn about prana and different pranayama techniques
• ask questions and enjoy a delicious vegetarian lunch
• stay for Satsang at 5pm on Sunday and enjoy bhajan singing and spiritual talks
All welcome – from beginners to advanced.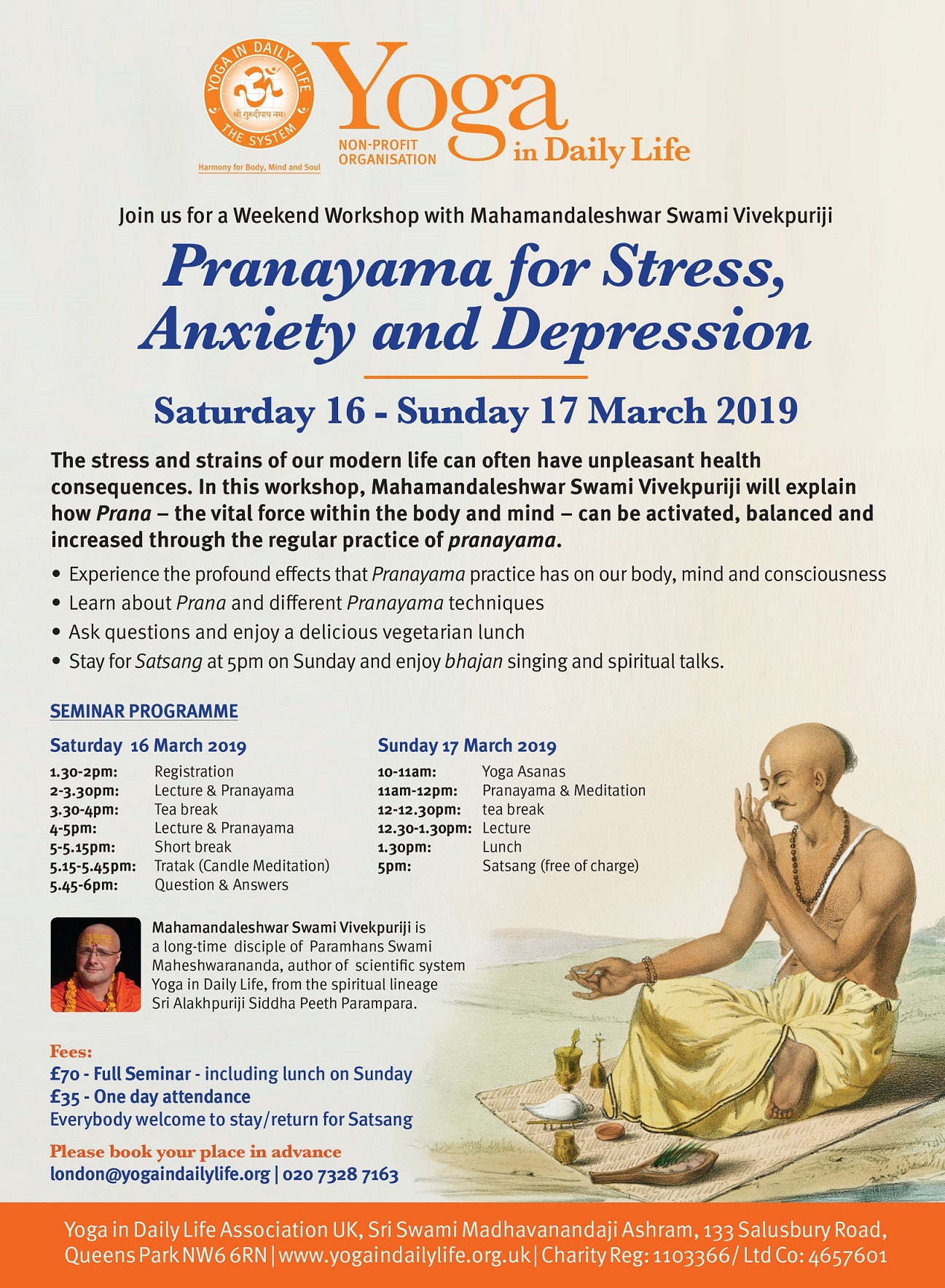 DATES & TIMES
Saturday | 16 March 2019 | 2 - 7pm
1.30-2pm: Registration
2-3.30pm: Lecture & Pranayama
3.30-4pm: tea break
4-5pm: Lecture & Pranayama
5-5.15pm: short break
5.15-5.45pm: Tratak (candle meditation)
5.45-6pm: Question & Answers
Sunday | 17 March 2019 | 10am - 2pm
10-11am: Yoga Asanas
11am-12pm: Pranayama & Meditation
12-12.30pm: tea break
12.30-1.30pm: Lecture
1.30pm: lunch
5pm: Satsang (free of charge)
VENUE
Sri Swami Madhavanandaji Ashram | 133 Salusbury Road, Queens Park | NW6 6RN
FEES
£70 full weekend | £35 one day
Please book now to reserve your place:
This email address is being protected from spambots. You need JavaScript enabled to view it.

| 020 7328 7163
---
Mahamandaleshwar Swami Vivekpuriji is a long-time disciple of Vishwaguru Paramhans Swami Maheshwarananda, author of the scientific system Yoga in Daily Life, from the spiritual lineage Sri Alakhpuriji Siddha Peeth Parampara. He is based in Zagreb, Croatia and travels the world teaching yoga and meditation to all.