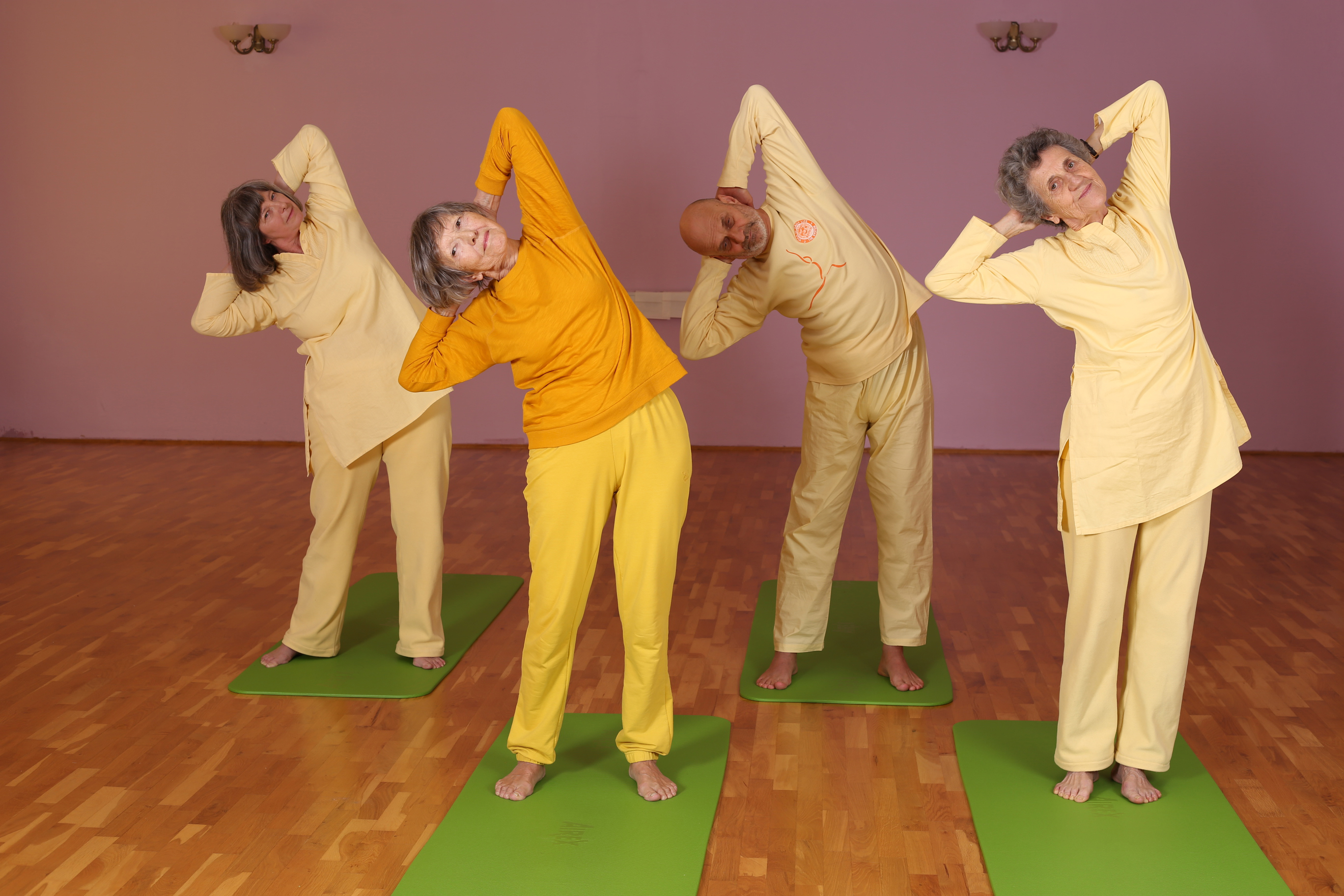 Yoga in Daily Life is a unique yoga system designed for all ages and suitable for any level of fitness.
In this class we will be focusing on gentle stretches, simple yoga postures to strengthen muscles and breathing exercises to help you relax and regenerate.
Regular practice of yoga keeps the human body vital and healthy into old age. Yoga exercises have a medically demonstrable, stimulating and regulating impact upon all systems of the human body, including the glands, organs and nervous system. They have a purifying and regenerative effect on the entire body.
We focus on a simple, non competitive practice of yoga which makes it accessible to all.