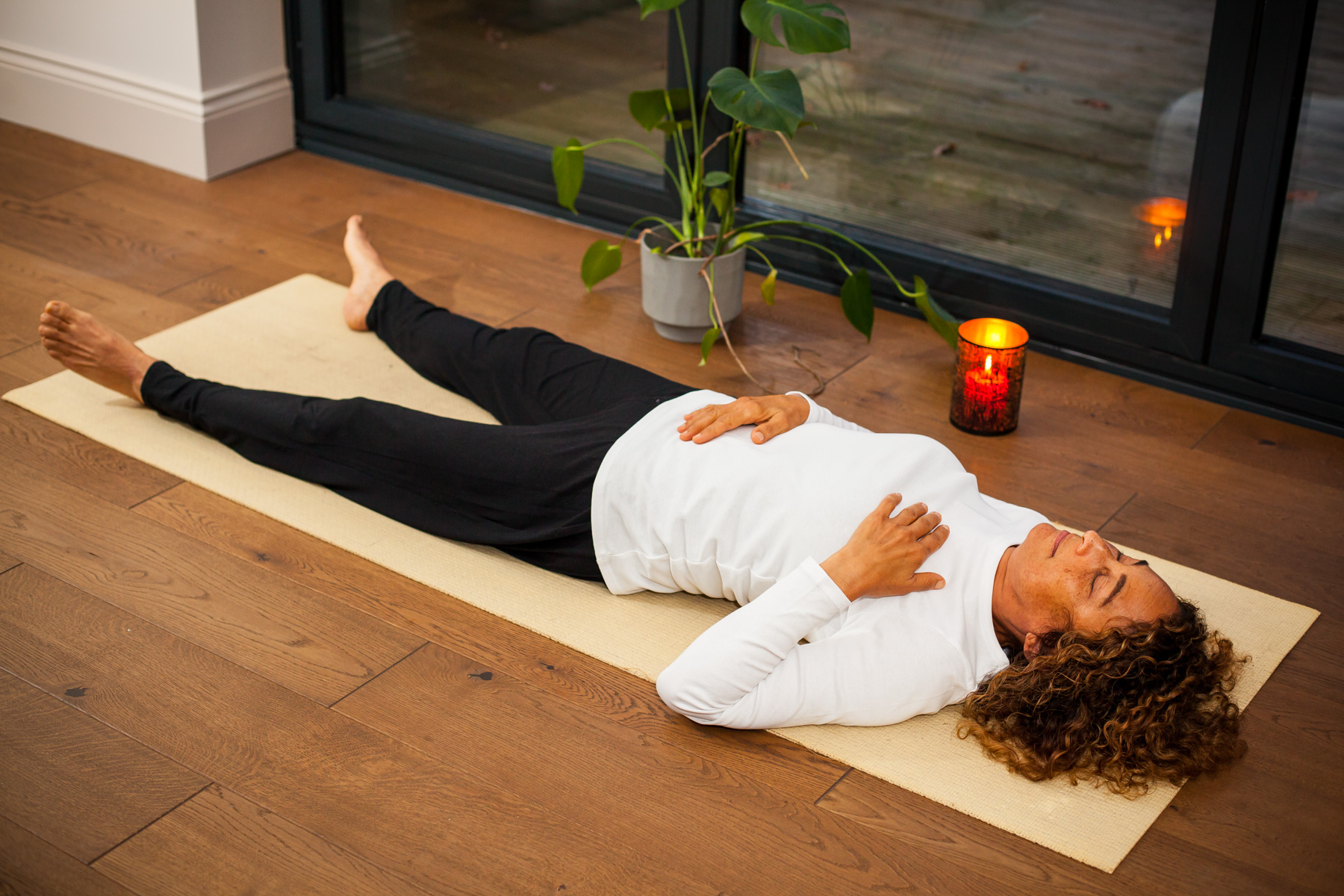 After a momentous 2020, amidst all the pressures and expectations of Christmas and hopes for the new year ahead, you deserve some time out for deep peace and relaxation...
DATE

Sunday | 27 December 2020
TIME
8 - 9pm GMT | 20:00 - 21:00 UTC
VENUE
ONLINE via Zoom from Scotland to anywhere in the world!
This guided relaxation, or yoga nidra, is a technique which involves lying down on the back, being guided through a progressive body scan, leading to the experience of feeling present with a deep level of physical and mental relaxation.
Providing yourself with all the cushions and blankets you need for warmth and support, in your own home environment, this is a perfect practice for online guidance. Only the teacher will be visible once we begin and all other participant microphones will be mute.
It's suitable for everyone and particularly recommended for those in a healing process from stress or illness – which is possibly many of us right now.
Your session will be guided on ZOOM by Yoga in Daily Life™ teacher Ganga, streaming from the Mahaprabhu Deep Ashram in Edinburgh – home of registered charity Yoga in Daily Life Scotland.
All bookings are through
Eventbrite
– your kind contribution will help us continue to provide services for the health and wellbeing of people, locally and around the world,
thank you
.
You'll be given the Zoom link automatically after payment.
ENQUIRIES
This email address is being protected from spambots. You need JavaScript enabled to view it.

| 07903 124176 | 0131 629 9895

Scottish Charitable Incorporated Organisation (SCIO) Reg: SC049297