Nada Yoga
Weekend Workshops with Bhakti Devi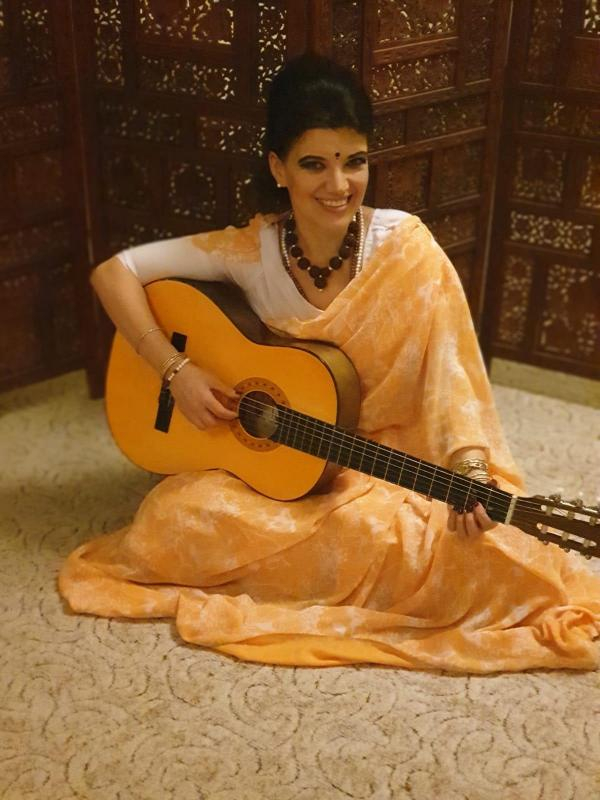 Nada Rupa Parabrahma- Sound, the vibration is the form of the Supreme.
On this workshop, you will discover the beautiful effects of chanting mantras and singing bhajans and kirtans. Our body is the best musical instrument; you can experience and feel that regardless of your singing skills. Bhakti Devi from Vienna, who is also a professional Bharatanatyam dancer, will be leading us through this unique experience
DAT
E & TIME
Saturday 25 January 2020 | 15.00 - 18.00
VENUE
Sri Swami Madhavanandaji Ashram | 133 Salusbury Road, Queens Park | NW6 6RN
FEES
£25
Please book in advance to reserve your place:
This email address is being protected from spambots. You need JavaScript enabled to view it.

| 020 7328 7163
---
Bhakti Devi is a practitioner of the Yoga in Daily Life system and a long-time disciple of Vishwaguru Paramhans Swami Maheshwarananda. Since 1989 she has been visiting yoga retreats, seminars and lectures on the subject of yoga, Vedic philosophy and Indian mythology. In the Nada Yoga courses and workshops, Bhakti-Devi is grateful to pass on the knowledge of ancient India and Sri Alakhpuriji Siddha Peeth Parampara, the spiritual lineage of Vishwaguruji.