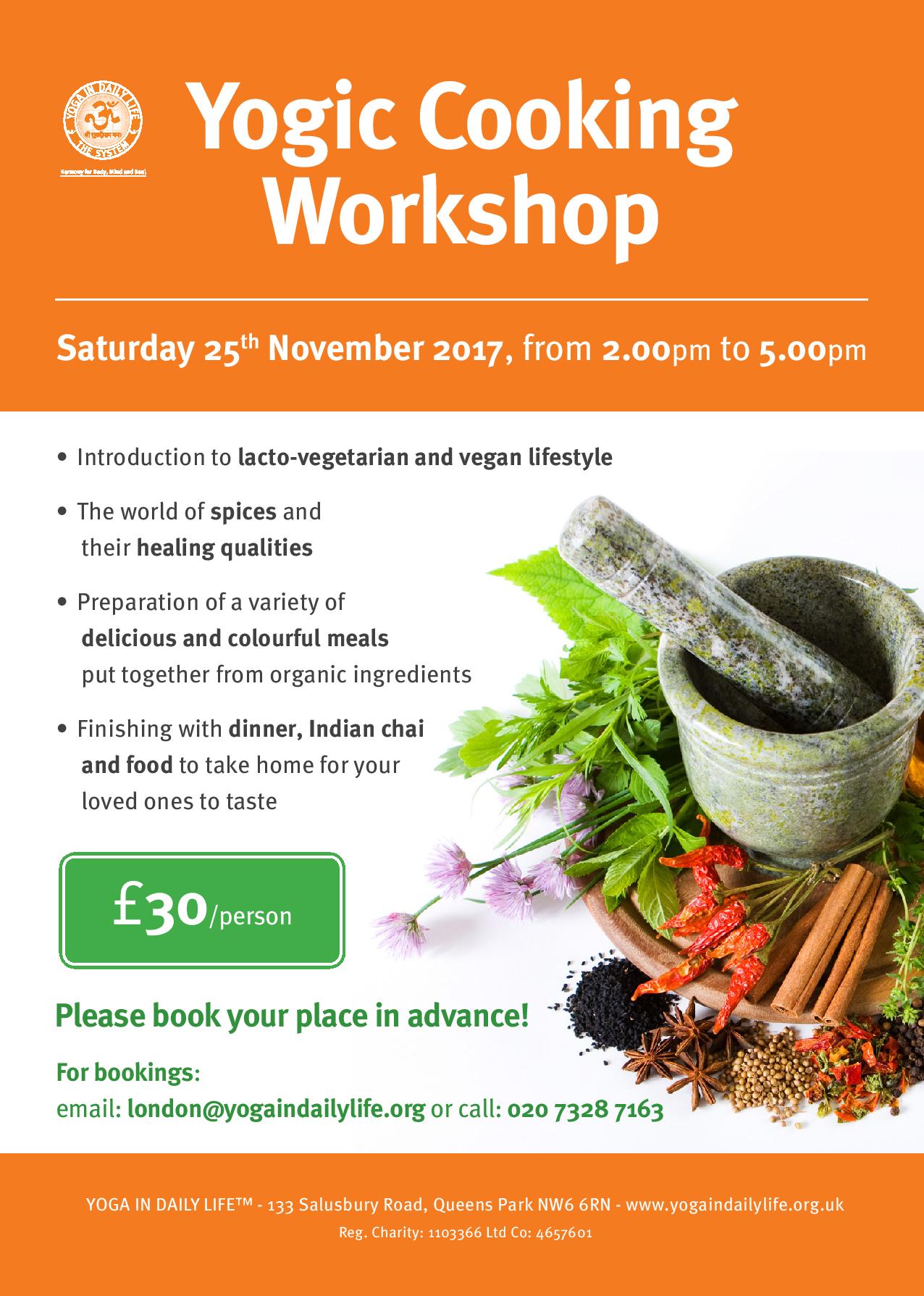 A delicious afternoon full of tips, tricks, spices and wonderful flavours that will bring you health and healing in the kitchen. Learn about the healthy Yogic diet and ways to get all the nutrition you need from vegetarian meals, including delicious recipes and the chance to participate in the cooking process. We will finish with tasting the dishes and have a question and answer session.
You are encouraged to bring a pen and paper to make notes. Recipes are provided as a guide, but the emphasis is on learning techniques which you can use for so many dishes – so that using your kitchen becomes a pleasant adventure, with meals that always taste good.
Fee: £30 (including food to take home)
Please book your place in advance! Maximum 10 places.