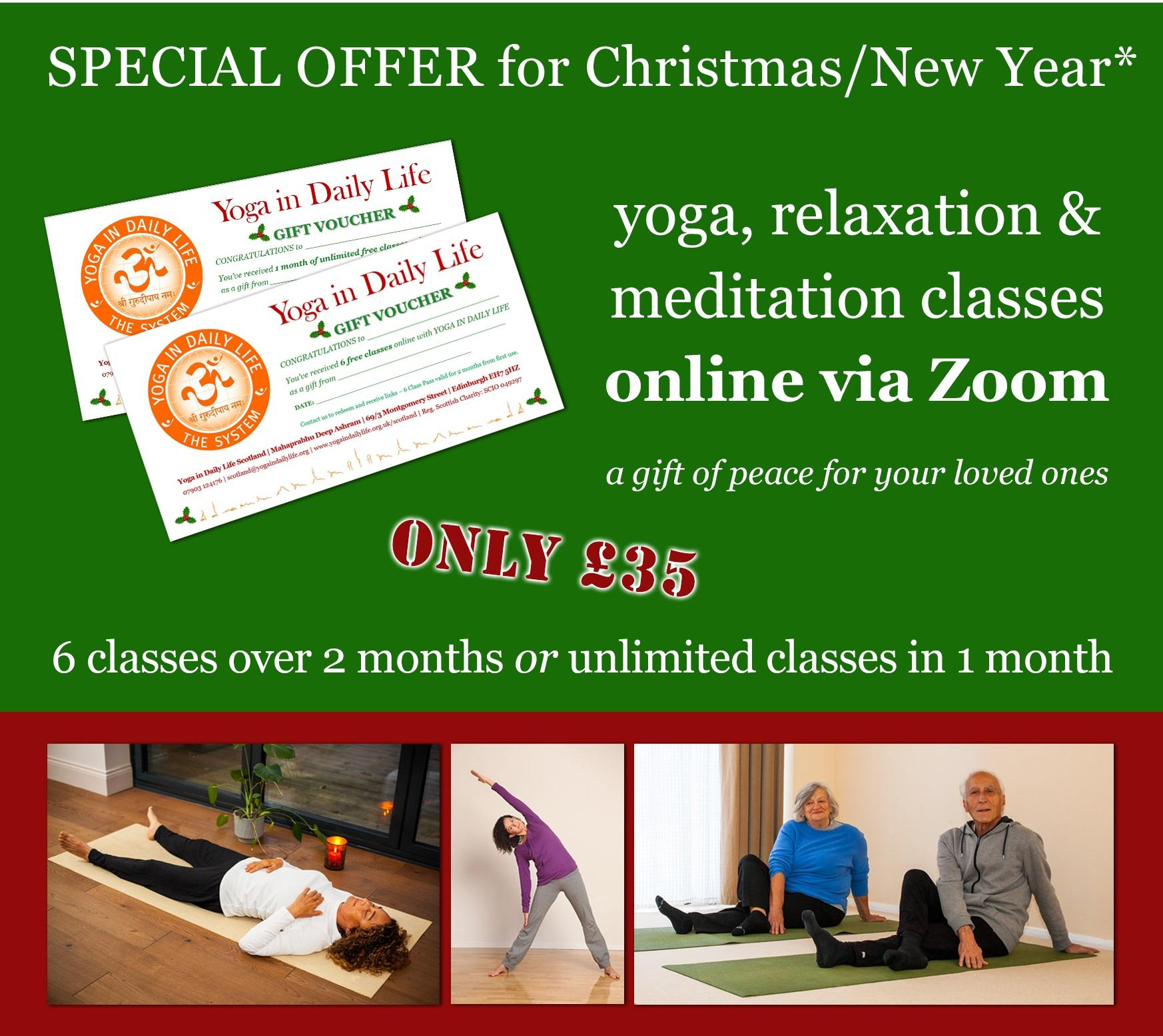 GIFT VOUCHERS after such a year, here's a special treat for the wellbeing of your loved ones – available for either:
6 classes within 2 months | £35
1 month of unlimited classes | £35
Just 3 easy steps for you:
Contact us to order vouchers for your loved ones: providing their names and arranging payment.
Receive the vouchers as a PDF via email.
Give the gift of peace to your loved ones in person, via post or email.
And 4 easy steps for them:
They go to our Online Yoga Timetable and click to register on Zoom for their choices of relaxation, meditation, beginners, experienced, restorative and revitalising yoga classes.
They receive a confirmation email from us with a health questionnaire and links to the classes.
They attend the class on Zoom and feel revitalised with fresh energy and peace of mind.
They express their loving gratitude to you for being such a caring friend!
This email address is being protected from spambots. You need JavaScript enabled to view it.
This email address is being protected from spambots. You need JavaScript enabled to view it. | 07903 124176

1. Regular design also available for birthdays, graduations and other gift occasions.
2. The 1 or 2 months validity of the free classes starts from the date of their first class.
3. Payment via bank transfer to: Yoga in Daily Life Scotland | 08-92-99 | 6587 4873 | Ref: 'GiftVoucher'