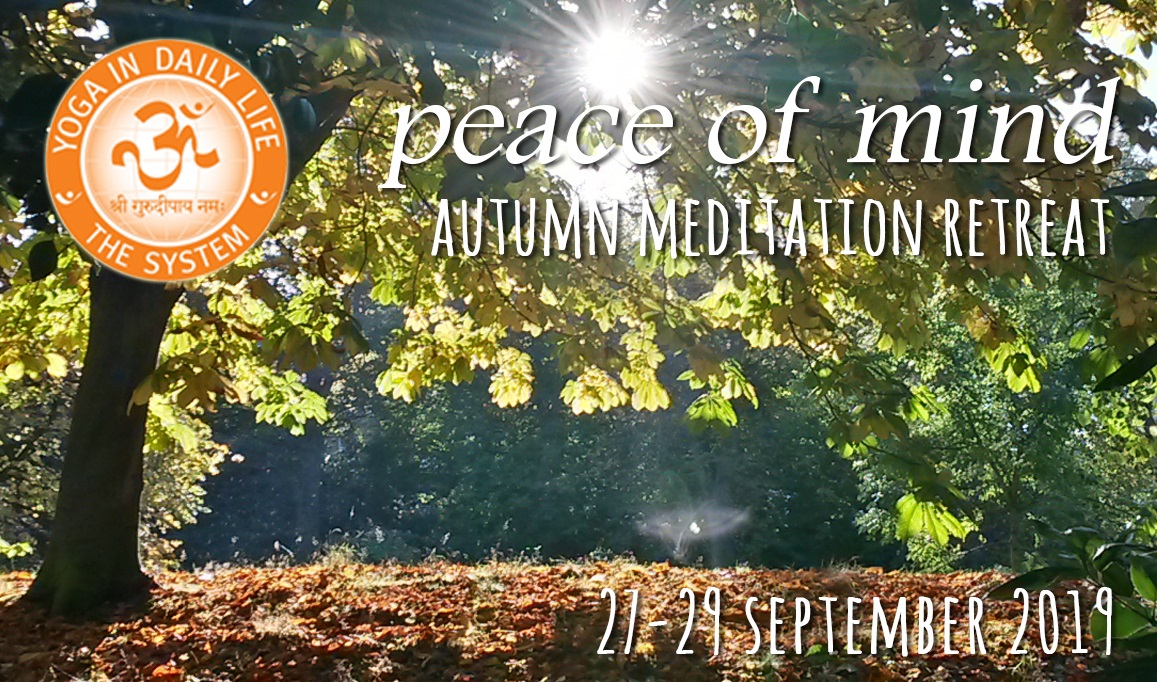 Peace of Mind Weekend Meditation Retreat

– find your own inner peace surrounded by the peace of Mother Nature in Scotland...

This residential meditation retreat is located in a lovely rural outdoor education centre nestled at the foot of the Pentland Hills, just 20 miles from Edinburgh.
It offers you the chance to detach from the distractions of modern life for a while and deepen the connection to peace within yourself, through practising meditation in the simple peaceful surroundings of nature.
Meditation leads to better understanding of ourself and others. It helps us to see, and be able to change, negative thoughts and behaviour, in order to develop a stronger connection to inner peace and a foundation of stability for our mental health and wellbeing.
Includes: gentle meditative yoga asanas, pranayama breathing, yoga nidra deep relaxation, self-inquiry meditation, mantra chanting, practical philosophy discussions, long periods of silence, mindful walks in nature, inspirational book library and free time for yourself...
Accommodation is in comfortable male and female bunk bed dormitories, each with shared bathrooms; two singles with ensuites are available for a supplementary fee; all bedding is supplied and there is a common room with kitchen facilities in our block.

£200 | £180 concession. (incl. 2 nights dormitory accomm. + all vegetarian meals)
DATES
Friday 27 - Sunday 29 September 2019
TIMES
Friday 6pm (incl. supper) – Sunday 3pm (incl. lunch); please contact the organiser (Ganga) if you need to arrive or depart earlier/later: 07903 124176.
VENUE
Broomlee Retreat Centre | West Linton | EH46 7BU | Scotland
QUESTIONS
This email address is being protected from spambots. You need JavaScript enabled to view it.
| 0131 629 9895 | 07903 124176
*maximum 20 participants | book now to avoid disappointment*
BOOKINGS
To book your place:
email

This email address is being protected from spambots. You need JavaScript enabled to view it.

with the following details: your full name, mobile number, email address, home town/city, male or female, amount to pay, chosen payment method (see OPTIONS below).
pay a £50 non-refundable deposit (balance due by 7/9); or the full fee of £200/£180 concession.

confirm via email or sms 07903124176 that you have paid.
receive confirmation email from us with direction and list of what to bring.
OPTION 1: Pay cash at your class in Edinburgh or Glasgow.
OPTION 2: Make a direct bank transfer to: Yoga in Daily Life Scotland | Co-operative Bank | 08-92-99 | 65280522 Please use the bank reference 'Retreat' and your name and email This email address is being protected from spambots. You need JavaScript enabled to view it. to notify payment.