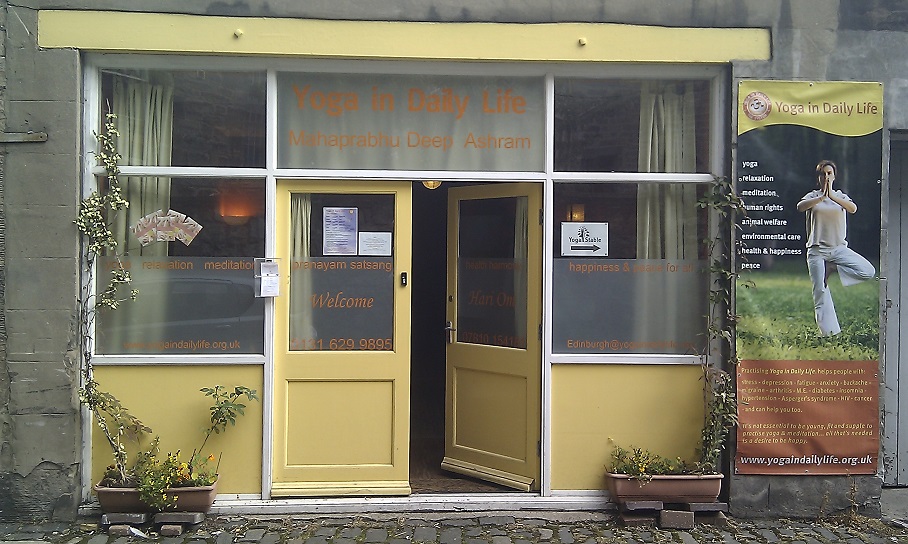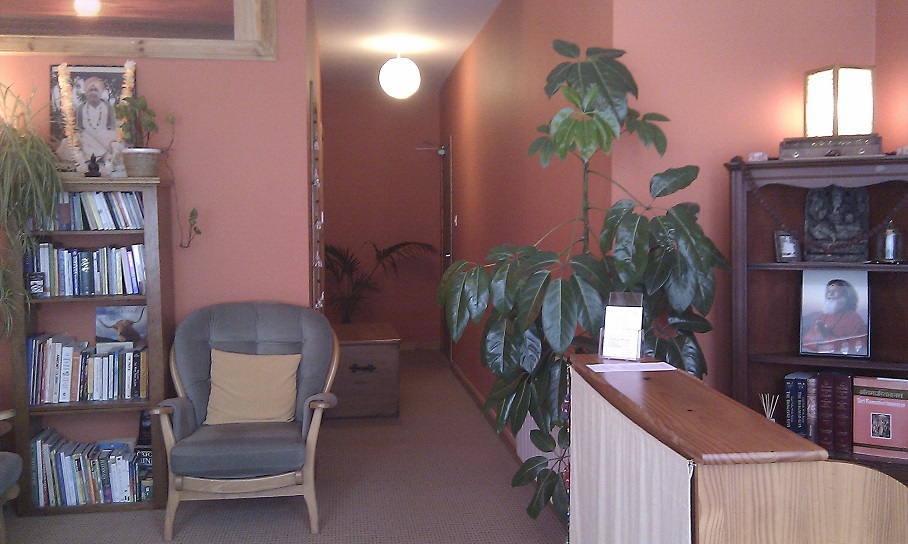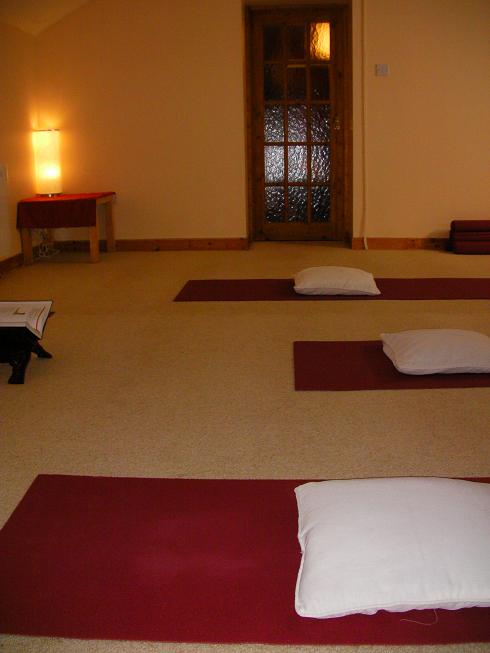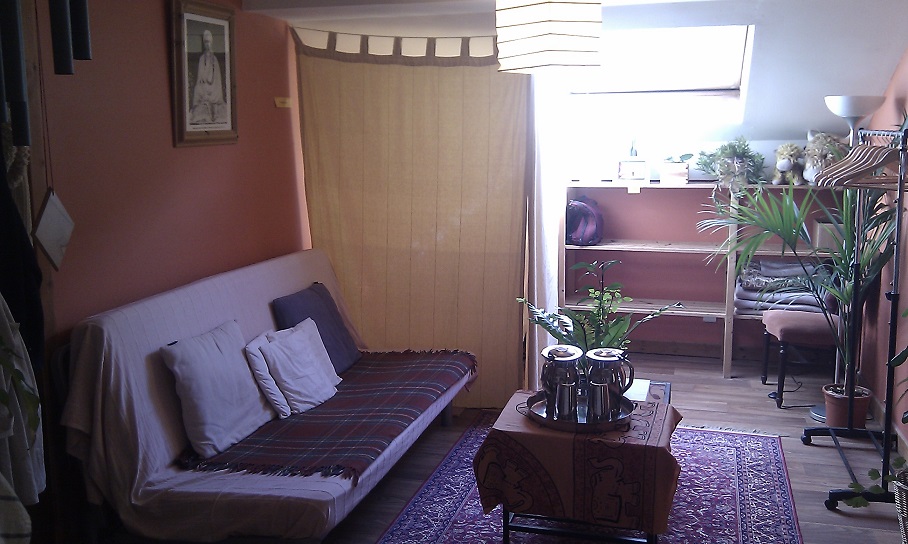 ---
Edinburgh Timetable | April - July 2015
Having trouble seeing Timetable on a mobile phone? Go to Classes instead.
>> click on any class for more details >>

---
Welcome
...to the home headquarters of YOGA IN DAILY LIFE™ in Scotland - Mahaprabhu Deep Ashram in the heart of Edinburgh.
The peaceful atmosphere of this former stable is an ideal environment for practising yoga and meditation. The practising room is a warm and tranquil space with all equipment provided, and we have two comfortable welcoming Reception areas where you can relax, browse through books, meet other students, and enjoy a hot cup of tea.
Regular classes are held throughout the year, including Yoga, Meditation, Pranayama, and the deep relaxation of Yoga Nidra. We also hold regular Satsangs, and evening and weekend Workshops here in the Ashram; and from here we organise occasional Seminars in larger city venues, as well as Weekend Retreats in the Highlands.
If you are interested in private sessions or Yoga, Meditation or Relaxation sessions for your community group or for colleagues at your workplace, please enquire with our manager and we would be happy to make arrangements to suit you.


---
Fees
CLASS FEES drop-in rates
90 min class: £9 | £7 concession
60 min class: £7 | £5 concession
Community Yoga Class: by donation
Full Moon Friday: by donation - each Friday nearest to the full moon, we enjoy soup & satsang (good company with postive sharing) after the Yoga Nidra class. All welcome.
CLASS FEES - class passes
6 Class Pass: £45 | £35 concession (valid up to 2 months)
Ongoing Monthly: £40 | £35 - unlimited Drop-in classes and Courses, by standing order only (ask at Reception)
No bookings are required for drop-in classes - maximum capacity is 12 people, so please arrive on time to be sure of a place.
---
COURSE FEES - advance booking only
8-Week Courses £70 | £60 concession, or included with Ongoing Monthly pass (booking still required)
Next Course starting dates:
8 Week Beginners - Level 1 Foundation Course: September 2015

Advance bookings are necessary for Courses, please pay by cash or cheque in person or contact us for bank transfer details.

Concession fees are available for those who are unwaged, retired, full-time students, receiving state benefits, or who feel in genuine need of a concessionary rate due to difficult circumstances.


---
Location
Mahaprabhu Deep Ashram | 2 Montgomery Street Lane | Edinburgh EH7 5JT
---
+44 (0)131 629 9895 | +44 (0)7903 124176
---
This email address is being protected from spambots. You need JavaScript enabled to view it.
---