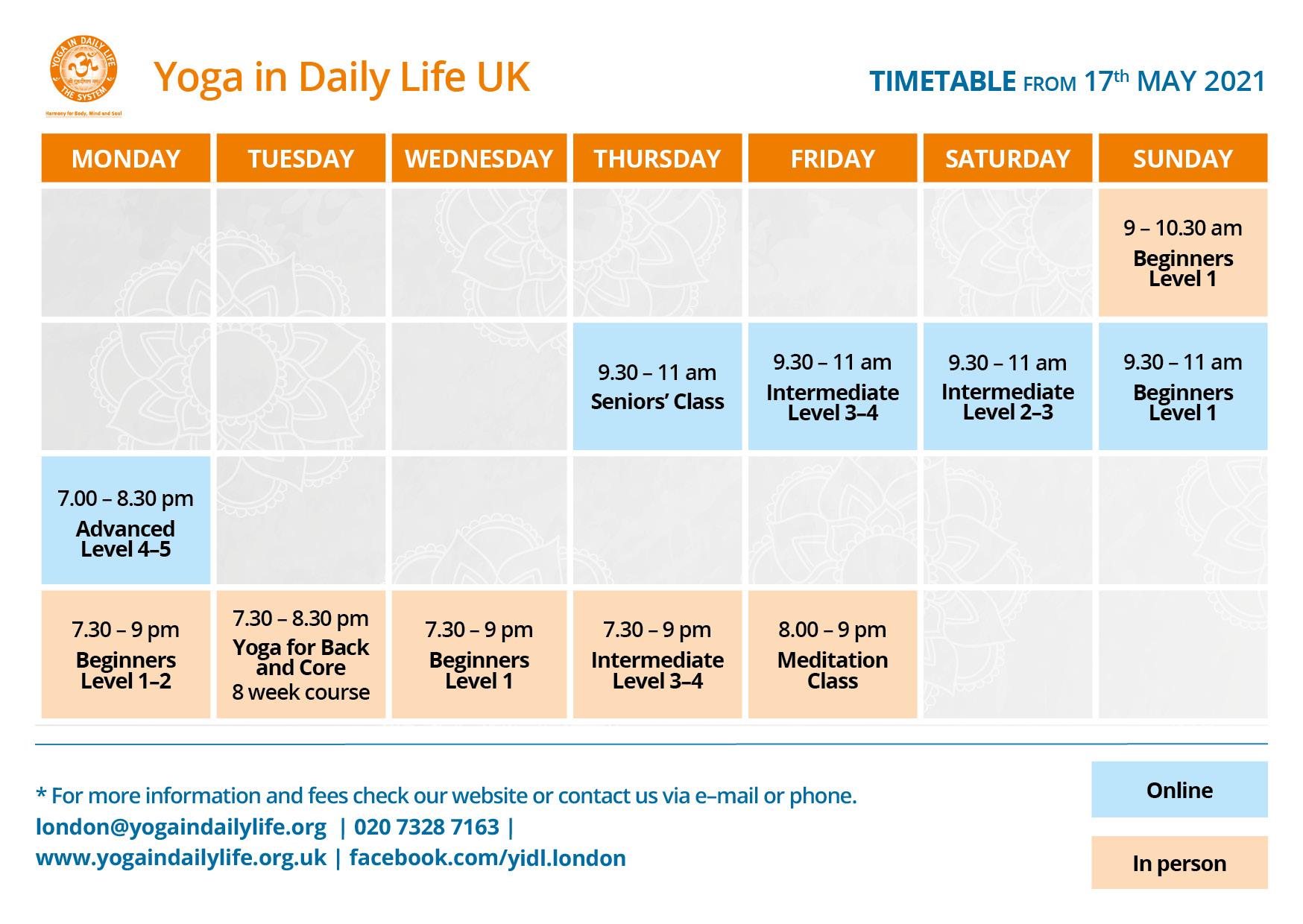 ---
We are delighted to announce that from 17 May 2021 our Yoga Centre in Queens Park is re-opening for Onsite Classes with a new timetable, while we still offer Online Classes too.
Please read our Coronavirus Safety Measures carefully, before attending class:
➔
Stay at home if you feel unwell, have a persistent cough, are sneezing, have lost your sense of smell or taste, or have a temperature – and arrange for a COVID-19 test.
➔
Wash or sanitise your hands immediately on entry and after the class.
➔
Enter your name, contact phone number and time of arrival and departure on the Sign-in Sheet, for Test & Trace purposes (currently required by law).
➔
Maintain proper distance, staying 2 metres apart. We will arrange mats for a
max. 8 students
in the yoga room – be sure to come earlier to your class to secure a spot.
➔
Leave your belongings downstairs, not in the yoga room or reception area.
➔
Cough or sneeze into a tissue or elbow. Dispose of the tissue into a bin and wash your hands immediately.
➔
Bring your own mat or a blanket, towel or a sheet to cover our ashram yoga mats.
➔
If using the ashram yoga mat, disinfect and wipe it down after class with antibacterial cleaners and paper towels provided. Cushions and blankets have been removed for hygienic reasons.
➔
Bring your own water bottle. Water, tea and cups will no longer be provided at reception or in the kitchen.
Thank you for protecting yourself and your fellow yoga practitioners during your visit.
---
DATE
From Monday | 17 May 2021
VENUES
Ashram
classes: Sri Swami Madhavanandaji Ashram| 133 Salusbury Road, Queens Park | NW6 6RN
Online
classes: Zoom video conferencing