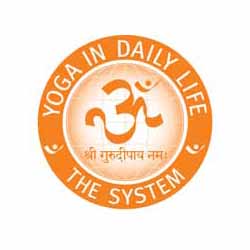 Dear practitioners of Yoga in Daily Life in the UK:
With the government announcement requesting a shutdown of non-essential services, we have reluctantly had to stop all regular classes and courses for the time being.
However, we've now launched some Yoga in Daily Life Online Yoga Classes, using the ZOOM platform – details have been announced in Newsletters to our mailing list subscribers. If you're keen to join, please get in touch via email and subscribe to receive further information:
LONDON: This email address is being protected from spambots. You need JavaScript enabled to view it. | 020 7328 7163 | subscribe | online timetable
SCOTLAND: This email address is being protected from spambots. You need JavaScript enabled to view it. | 07903 124176 | subscribe | online timetable
---
What about Class Passes and Monthly Member Standing Orders?
We will not charge you for your online classes as we want to make this important home practice available to as many people as possible during the lockdown. If you need to cancel your monthly Standing Order, we fully understand. (Remember that it's a standing order, not a direct debit, so you must approach your bank online or by phone to arrange the cancellation of the standing order.)
If you're able to maintain your Monthly Membership standing order and want to continue using your Class Passes, thank you very much – it is deeply appreciated, as both of our charities have to continue sustaining premises and, as for many people, this situation brings us some new financial challenges.
---
Home Yoga Practice
This is possibly a confusing and difficult time for many people, with a lot of adjustments being made. However, keep in mind that the yoga practice you have been doing so far is to foster peace, balance and harmony within yourself. Yoga is perfect for providing support to your own physical and mental health during times such as these, enhancing your wellbeing and strengthening your immune system.

The healthy yoga practices, including turning within, and combined with a whole food diet, proper sleep, staying well hydrated, long deep breaths of fresh air, connecting with nature and maintaining joyful contact with loved ones, all help to bolster our body's natural defences against illness.
It'll be great to see you again soon, online! However, in the meantime and in case some of you may not be able to make use of our online sessions, we always encourage a regular home practice – to really practise yoga in your daily life at home. There's a wealth of practical resources on our international YIDL websites, including the online versions of these two comprehensive information and instruction manuals – so, why not check them out now if you have a bit more time on your hands...
The System Yoga in Daily Life | The Hidden Power in Humans - Chakras & Kundalini
---
~ vasudeva kutumbakaṁ - the whole world is our family ~
As a local yoga community, as a nation and as a global community we will get through this. It is a time to go within to a place of peace, strength and confidence; and to reach out with our hearts and let love, not fear, guide us.
Should you need any extra support, whether you are feeling anxious, are self-isolating, or anything, please do not hesitate to reach out to us. Although we may have had to close the doors of the yoga venues for a while, our hearts are always open and ears ready to listen.
---
With the very best wishes for your good health and wellbeing from all your YIDL teachers based in London and Edinburgh.
LONDON: This email address is being protected from spambots. You need JavaScript enabled to view it. | 020 7328 7163 | subscribe
SCOTLAND: This email address is being protected from spambots. You need JavaScript enabled to view it. | 07903 124176 | subscribe